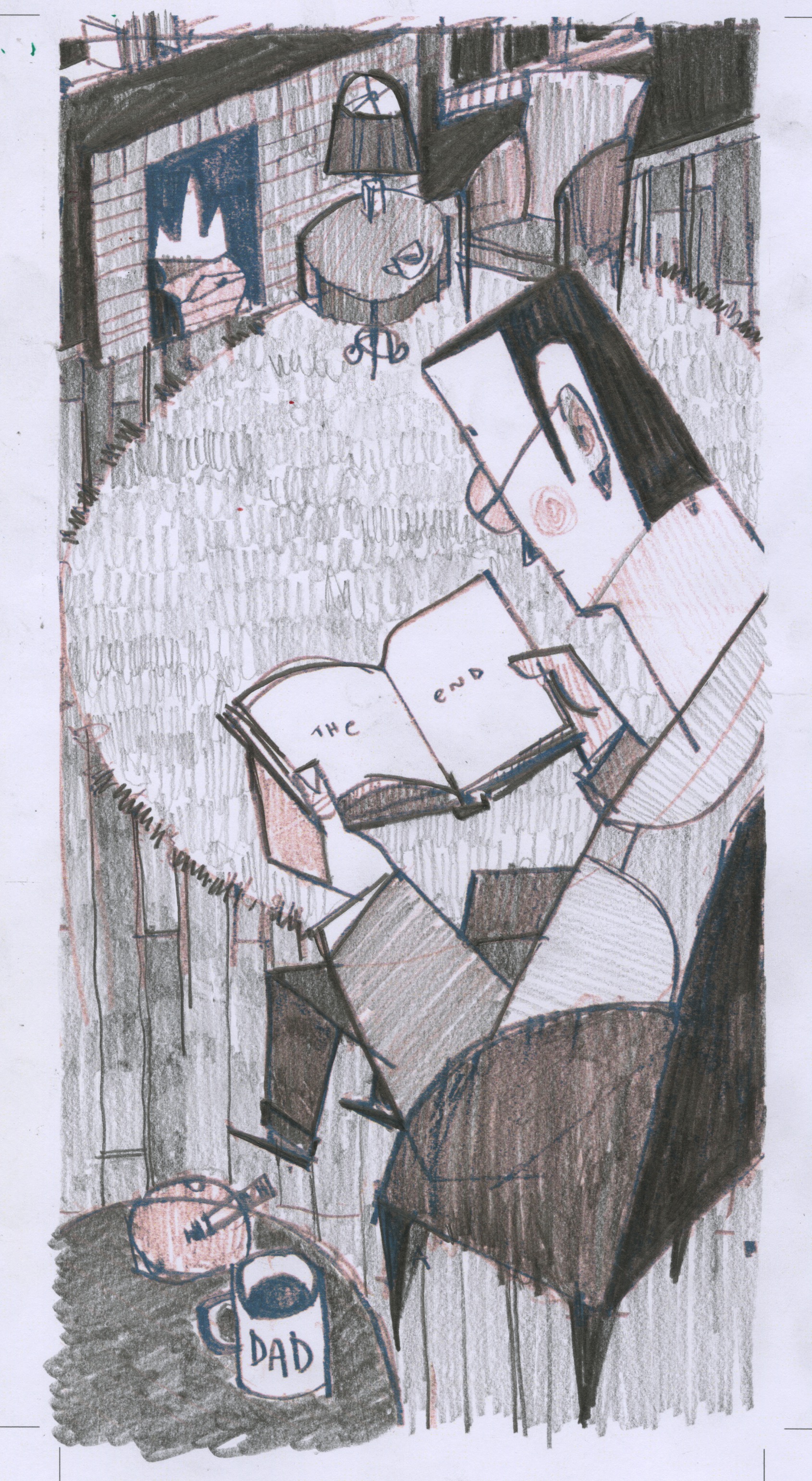 last night
Illustration to accompany Ray Bradbury's short story, "The Last Night of the World."
"Well better start thinking about it," he said.

"You don't mean it!"

He nodded.

"A war?"

He shook his head.

"Not the hydrogen or atom bomb?"

"No."

"Or germ warfare?"

"None of them at all," he said, stirring his coffee slowly.

"But let's say, the closing of a book."